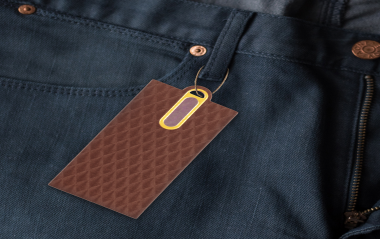 What we do:
As a leading hang tag manufacturer and hang tag supplier, we have a reputation for producing high-quality Clothing Hang Tags that meet the needs of a variety of industries, including fashion, home goods, and more. At Labelme, we understand that hang tags serve a crucial role in branding and marketing your products. That's why we offer a wide range of custom hang tag options to choose from, including size, shape, color, and material.

Our Expertise:
Our team of experienced designers will work with you to create a hang tag that perfectly reflects your brand and showcases your products.
In addition to our custom hang tag options, we also offer a variety of hang tag printing services to suit your needs.
Whether you need full-color printing, foil stamping, embossing, or any other special effects, our state-of-the-art printing equipment and techniques can handle it all.
What makes us Unique from Others?
At Labelme, we don't just focus on the final product. We also pride ourselves on providing exceptional customer service throughout the entire process. From the initial consultation to the final delivery, our team is dedicated to ensuring that your experience with us is seamless and stress-free.
Quality: We take pride in the quality of our hang tags and use only the highest-grade materials and printing processes to ensure they look professional and last a long time.
Customization: We offer a wide range of customization options so you can get exactly the hang tags you need, including different sizes, shapes, materials, and printing options.
Fast turnaround: Need your hang tags in a hurry? No problem! We offer fast turnaround times to ensure you get your hang tags when you need them.
Competitive pricing: We offer competitive pricing on all of our hang tags, so you can get the best value for your money.
Excellent customer service: Our team is dedicated to providing excellent customer service and ensuring that you are completely satisfied with your order.
Wide range of products: In addition to hang tags, we also offer a wide range of other products such as labels, packaging materials, and promotional items.
Overall, we at LabelMe are a reliable and trustworthy hang tag supplier that is committed to providing our customers with top-quality products and exceptional service.
Contact us today:
If you're in need of high-quality hang tags for your business, look no further than Labelme.
Contact us today to learn more about our custom hang tag options and hang tag printing services and to request a quote. We look forward to working with you and helping your products stand out on the shelf.